Instead of risking for delivery man to leave my DHL parcel with Frau Wagner or in Uwe's Fahradladen, let me register for DHL Packstation.
Hello programmers, blank screen??!!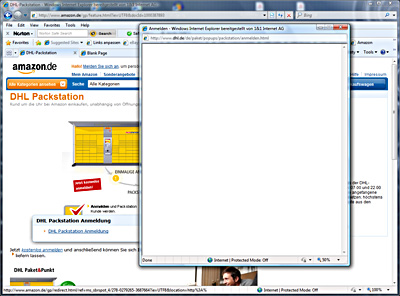 This is one of gems that I recently experience on the e-Commerce Net.
I thought they didn't test it for Google Chrome, as this was the case in the past,
but this is also with MSIE 8.
Although my blogging-companion book (soon about it) advise to start with a list (list post)
this Saturday's bad-surprise changed my plan and provided a "free" theme instead of "free" registration.
Thumbs down for DHL Website programmers.